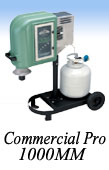 We specialize in repairs for this model
Click on the appropriate machine to start the Online Troubleshooting process.
If you've completed the Online Troubleshooting and your machine still does not function properly, you have tried everything that you can do. But don't distress. We have a solution for you. The next step is to fill out our Online Repair Form by clicking here.
"You have problems, We have Technicians."